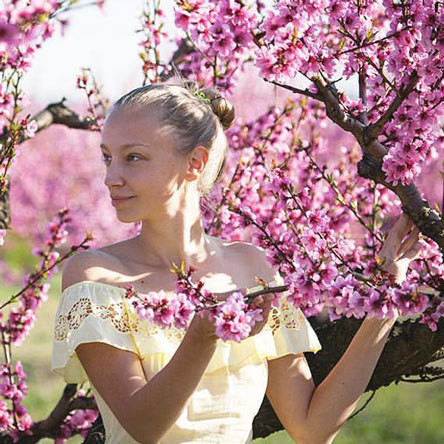 Victoria Mironova is a leading yoga instructor, founder of TO BE yoga studio in Simferopol, designer and owner of the Qi-Inside clothing line. In love with her work, she is inspired every day and inspires others to practice yoga.
Victoria leads a healthy and active lifestyle. In addition, she is head over heels in love with nature, and therefore all year round she invites everyone to go with her to the mountains, to the forest, look at the sea, walk in the parks and do yoga, meditate, breathe, fill up with energy and just communicate.
Victoria about yoga and her practice: "Yoga is organic for me. It's not part of my life, it runs through my whole life. What does yoga give me? First of all, health. I don't remember how many years ago I last went to the doctors or the pharmacy. Of course, I may get the impression that I have sclerosis, but I hope not yet :-) With the beginning of the practice, no medicine and no pain in the body. And ten years ago, I thought that if something hurts a little, then this is normal, now I know that you can live free from pain. Yoga gave me the harmony of the world and peace."
"For me, eco-friendly living is something that organically complemented my reflections on the place of man in this world. A careful attitude to the world (all its aspects and components, including ourselves) is something that each of us can invest in the future and put into the treasury of the evolution of our species.
Victoria began her acquaintance with yoga in 2007. In 2008 she graduated from the Yoga23 instructor school in Kyiv. She began teaching in Dnepropetrovsk.
In 2012 she moved to Moscow. Since 2015 he has been living in the Crimea.
Read more...