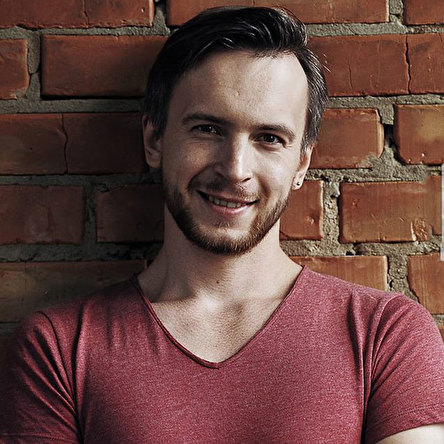 Type of practice: Hatha-yoga
Practice experience: since 1999 year
Teaching experience: since 2012 year
Maxim Zagumennikov has been practicing yoga for more than half of his life. He began to study in 1999, and to teach since 2012, when his friends literally forced him to start leading groups.
He says this about yoga and his path:
"When I first encountered the teachings of yoga, I realized that this was not the beginning of my path in yoga, but its continuation. As if I did not start practicing, but continued after a break. For me, the study of different styles, communication with teachers from all over the world and, first of all, personal experience, gave an impetus to understanding the performance of asanas with the least risk and quality, soft performance, full of attention and awareness. In turn, this has affected teaching, where safety and maximum disclosure of potential.»
Maxim's workouts help to maximize their potential for both beginner practitioners who have just set foot on the mat, and experienced practitioners.
It is especially important for those who feel the effect of a plateau in their practice, since Maxim's workouts are varied in type and level of load and do not cause adaptation in the body.
Workouts will help you both relax after work and escape from household chores.