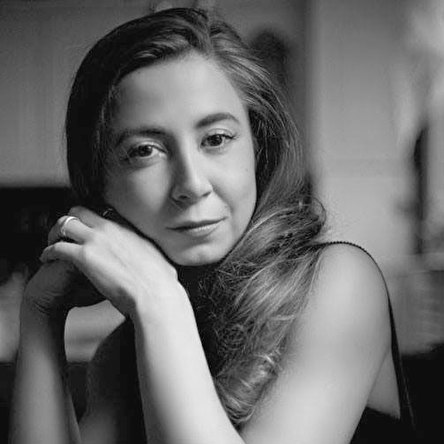 Tatyana Illarionova is a leading instructor in the Yoga23 method, a methodologist of the Federation of Yoga centers in Moscow, the author of the IT-yoga method, curator of the Y4MMA (yoga for mixed martial arts) project, senior teacher of the training program at the Medical Faculty of the Peoples' Friendship University "Yoga Therapy and Ayurveda" " and the author of the "Yoga" column in LifeSpa magazine.

Yoga23 - the maximum effect of the practice in the minimum time. Class formats: group, individual and personal programs (PP). PP is a program for home practice, compiled individually, taking into account the structural features of the body and the tasks that the practitioner sets for his practice.

The primary task of practice is to build a holistic muscular corset. This gives the body the opportunity to adjust weight (achieve optimal weight), include all major muscle groups (get a beautiful relief body), correct the functioning of the musculoskeletal system (improve posture, relieve tension, correct curvature), deal with imbalances in internal organs and release bodily blocks. that affect our emotional state.

Further, with an already prepared organism, acquaintance with deeper yoga practices that go beyond yoga therapy begins: breathing techniques (pranayama), concentration and relaxation techniques, meditative techniques that already work directly with our nervous system, bringing the whole body to balance.


Tatyana about yoga: "The practice of yoga, when we go further than gymnastics, is depth. The state of meditation can be compared to immersion in water while holding your breath: you go down and down along the rope ... and there is nothing - only you and your thoughts, locked under the skin, and these thoughts seem so heavy and uninteresting that you remove thoughts and comes silence and loneliness. And loneliness without fear, but with pleasure. You listen to the noises in your head and it's completely uncomfortable, they interfere, and you remove these noises and there is a "moral exhalation" - a reboot.

The most interesting thing is that at this moment no associations occur, edges and labels are erased.

There are sensations that cannot be described in words, it will be too approximate, or more precisely, very far. Practice changes everything - consciousness, train of thought, way of life. The body becomes selective: it begins to separate what is yours and what is imposed.

We forget where we come from, we forget that our roots are nature. Yoga brings us back to our roots, helps to grow roots and strengthen them. The tree withers without roots. So a person, when he does not pay attention to himself, withers away. He ceases to be a man, becomes a machine with habits and commands that the same group of advisers gives. And then a person is sad, afraid and begins to look for that very mysterious and illusory happiness. And here everything is simple - happiness is inside.
Read more...