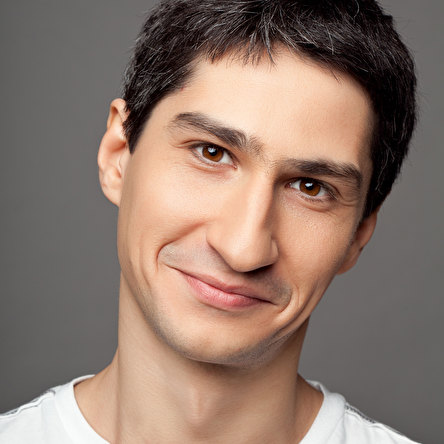 Type of practice: Hatha-yoga
Practice experience: since 2003 year
Teaching experience: since 2006 year
Viktor Vasiliev is a yoga instructor with over a decade of teaching yoga and somatics. Co-author of the training project HardBreakfastClub and away MovementCamps. For a long time he participated in the development of the Yoga23 methodology.

Frequent guest of yoga festivals, marathons. Lecturer in the direction of somatic movement training, methods of developing mindfulness and awareness. He lectures on physiology and anatomy. During his teaching period he conducted a large number of trainings and training seminars. Uses an extensive arsenal of techniques and exercises.

Develops personal training programs. Along with traditional hatha yoga exercises, asanas and pranayamas, he uses somatic breathing techniques that regulate the functioning of the nervous system, contribute to the awareness and elimination of pathological tensions and compensations. In group trainings, he uses variations of the dynamic, power complexes of hatha yoga, aimed at strengthening the physical and energy centers of a person. In the classroom, he rebuilds the geometry of asanas in detail, using the knowledge of physiology, anatomy, and biomechanics.

Victor's goal is the active development, study and awareness of physicality, through continuous movement and study of oneself and the world around, development and knowledge of one's own body and its capabilities.